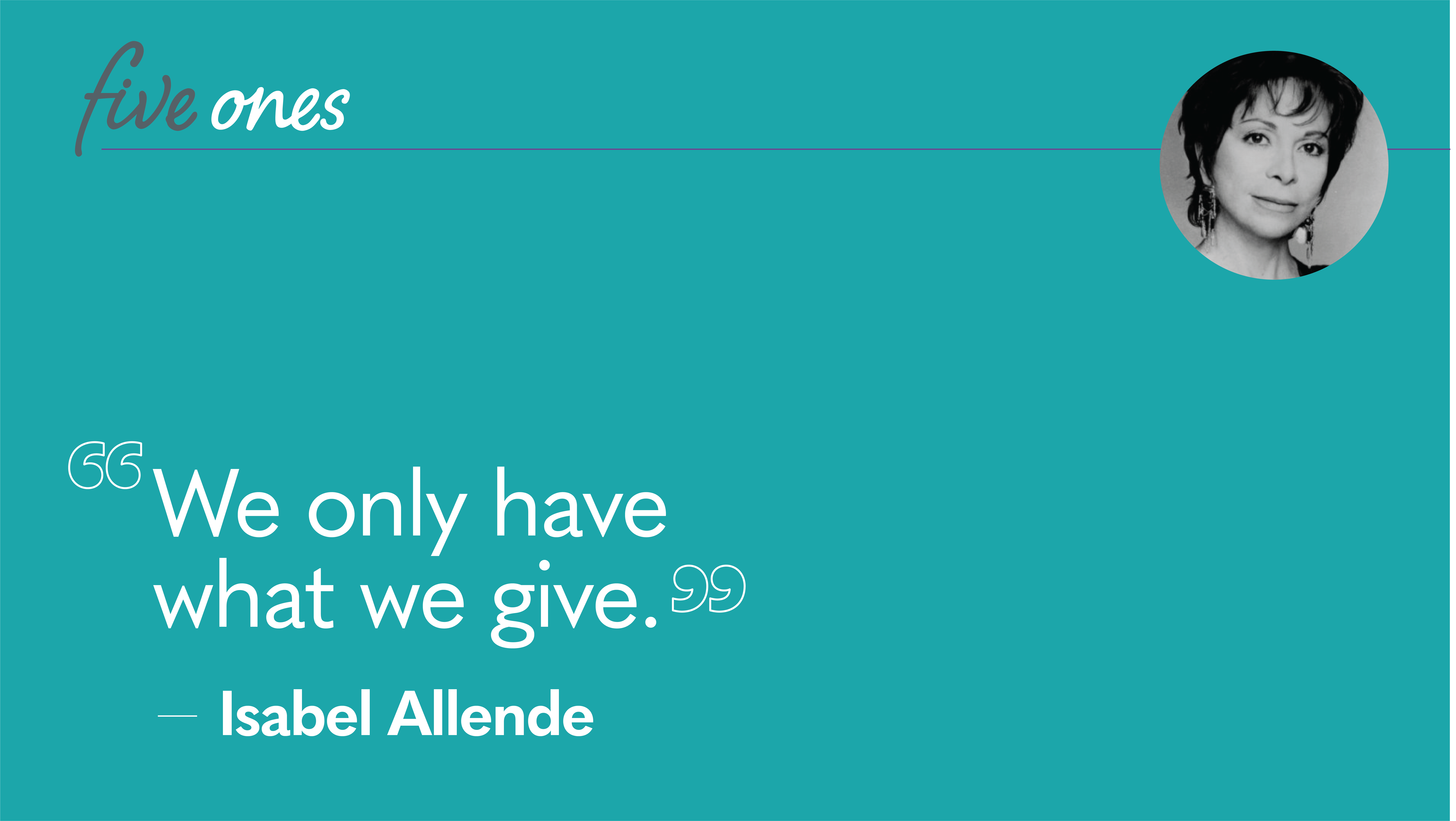 Giving Tuesday: How To Break Through In A Crowded Space
Giving Tuesday has become a new holiday tradition where nonprofits ask people to "step up to the plate" and donate after they've spent money during Black Friday, Small-business Saturday, or Cyber Monday. (While the wallet is hot and over-spending guilt kicks in!) Giving Tuesday is a chance for people to pause and think about what's really important and donate to causes that mean something.
The national movement is open to official 501c3 charities and is always celebrated on the Tuesday following Thanksgiving. It's a great segue into your December giving and end-of-year campaigns. Nonprofits in over 150 countries participate in this giving holiday. According to NP Source, Giving Tuesday raised over $380 million online in 2018, and 2019 pushed that bar to $511 million. With the holiday growing year after year, it's clear that more nonprofits are participating, and more people are choosing to give during this time of year.
Started in 2012, Giving Tuesday is no doubt a permanent fixture on your nonprofit calendar. With some fatigue setting in from both marketers and donors, it's important to thoughtfully plan your marketing and fundraising activities to make the most out of Giving Tuesday.
Launch a Giving Tuesday Campaign That's More Successful Than Last Year
An Early Start
If you're able, it's a good idea to get started with your Giving Tuesday campaign in October/November. This will allow you enough time to rally your supporters and gain some momentum. Establish a timeline where you're going to perform certain things each month. In June, you should set a goal for how much money you want and how many volunteers you want to recruit. By July, you should be working to collaborate with area businesses. By August, you need an editorial calendar of what you're posting and where.
An early start will also help you take advantage of the "goal proximity effect," where people are more willing to give when you are closer to your fundraising goal. (This psychological state of being has been researched and proven to be effective!) But, please don't panic if you're staring at your calendar and realize you have 30 days to put together your campaign. It's doable.
Be True To Your Brand
Giving Tuesday has indeed become a crowded space where there are a lot of asks for donations. It can be overwhelming for donors! But, if you stick to your regular voice and cadence of communications, you will shine in the crowded arena of other worthy organizations. (Don't try to be something that you are not because your engaged donors may be confused.) Most of all, this is a chance for you to highlight all of the work that your nonprofit is doing, what you've accomplished, and how the need is still great. Just don't rely on your traditional marketing strategies for a successful Giving Tuesday – creativity is a must!
Giving Tuesday Campaign Ideas
Giving Tuesday Toolkit
Giving Tuesday has provided a complete toolkit that you can download. It will offer several resources to help you with your Giving Tuesday campaigns:
How to use social media (including sample posts)
How Facebook fundraising tools work
How to create a press release
How to create a 'Day of Action'
How to collaborate with local organizations
Establish a timeline
It's critical, though, that you think of ways to think outside of the box. Everyone is going to be using #GivingTuesday on their social media posts. How are you going to breakthrough?
Giving Tuesday Case Studies: What Works + 25 ideas!
When looking for good ideas, pursue ideas that have been successful in the past. Case studies like Heifer International and University of Central Florida, along with other great stories on the Giving Tuesday blog under "great tips," are also an excellent resource for inspiration. Case studies are helpful because they typically only highlight what works. Here are some ideas that stuck, plus a handful more:
Challenge another similar organization to a fundraising competition
Highlight volunteers every Tuesday leading up to GivingTuesday
Ask supporters to tweet a story of hope, with a donor matching the number of tweets
Partner with a local gym for a "bike-a-thon" or "lift-a-thon" to build awareness and raise funds
Create an event around your nonprofit anniversary/special day and Giving Tuesday and pitch to the local news media
Ask donors to create videos and share on social media their "reason for giving"
Encourage your supporters to start peer-to-peer campaigns or set a family giving pledge
Create graphics and campaign materials to support a fundraising goal, including a landing page that shows real-time progress
Turn Giving Tuesday into a thank-a-thon
Start a selfie "mask" campaign featuring a fun aspect of your service/program delivery or encourage people to take "Unselfies"
Host an online silent auction
Produce a video that explains exactly how donations will be used
Tap your most connected social media ambassadors to spread the message. (Go through your followers and sort by most followers to find the most influential ones.)
Promote just one giving level to make your ask simple, such as $50=1 entrepreneur with year-long virtual business training
Provide real-time updates throughout the day of Giving Tuesday – this works especially well for "live" platforms
Create challenges among volunteers, feature them in your campaign materials
Be ready to pounce on day-of news opportunities and be creative
Find a timely and popular hashtag and build your campaign around its already-built community
Identify temporary or honorary "members" or "ambassadors" for your nonprofit and let them lead the reporting or commentating about the day (this would work well as a pro-bono marketing task force)
Consider that 37% of participants chose to get involved in Giving Tuesday by donating food, clothing, and other nonmonetary giving forms – find ways your donors can get hands-on
Tap your current partners and see if they'd be willing to match Giving Tuesday gifts – you promote their brand while fundraising for your cause
Send a save-the-date message and treat Giving Tuesday like a special event with all the trimmings of a live event (except the food, of course)
Use #GivingTuesday as the perfect time to launch a monthly giving program
Create an activation kit for your board, including templated emails or social posts, and ask them to share with or tag at least ten friends
The last excellent idea comes from a campaign we were personally involved with – Five Ones donated strategic marketing time for a #GivingTuesdayNow initiative for the Greater Washington Catalogue of Philanthropy in May. Their team created some neat materials like this daily challenge calendar that drove levels of engagement they had not experienced before. (Giving Tuesday Now was a special Giving Tuesday response to alleviate the fundraising slowdown related to the outbreak of COVID-19.) You could create a mini-version of this and break it down by day, the week of Giving Tuesday, or by hour on the day-of.
Keep the momentum going through #GivingTuesday
Don't just ask, ask, ask
Running your Giving Tuesday campaign is no different than planning for your "regular" marketing efforts. But consider this: on a day of giving, don't make it all about asking for money! Instead, make it about getting the name of your organization and your cause out there in the community. Let people know what you're doing and how the money will help – people will put it together and choose to give.
Make it easy to donate
Your call-to-action and ease-of-donation are just as important as the message in making your campaign successful. Make sure you're offering various ways for people to donate – credit cards, PayPal, Amazon Pay, etc. Also, approximately 17 percent of online donation forms were viewed from a mobile device – be sure to optimize your donation page for mobile. Speaking of donation pages, check out my video with five donation page best practices (especially if you haven't A/B tested your donation page this year) to ensure your page converts.
Use Giving Tuesday to bolster your Year-End Giving Plans
Start with Giving Tuesday and slide right into your year-end giving plans. Integrate your messaging from Giving Tuesday into your appeals. And make sure your EOY giving plans leverage everything you've learned or is currently working in your marketing/communications this year. What has earned the most engagement? What has generated the most donations? What is repeatable?
We wish you and your organization a bountiful #GivingTuesday.
Subscribe to our monthly newsletter below to capture updated insights from 2020 Giving Tuesday campaigns (released in January).