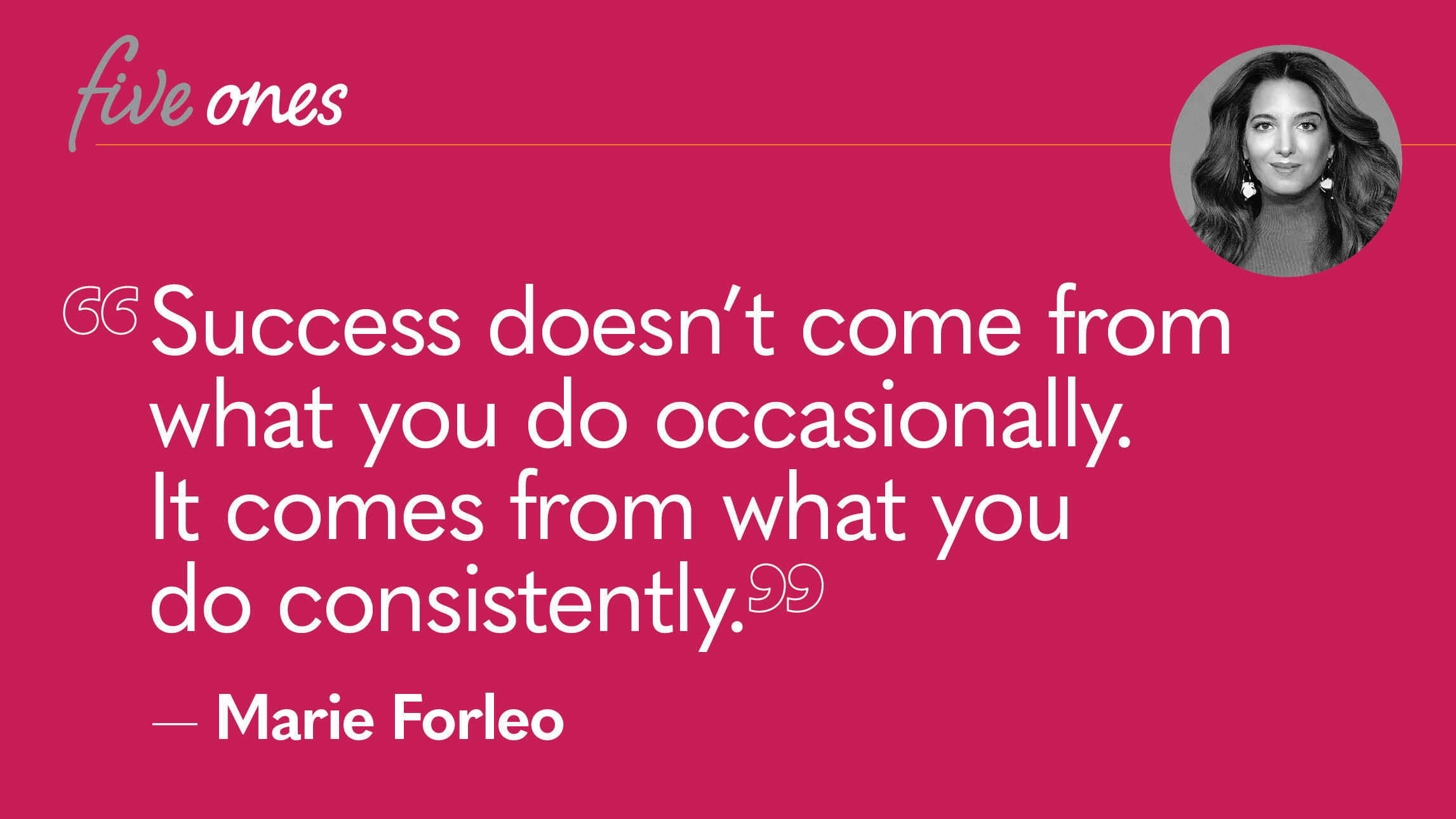 The Building of a Passion
As I write this blog on the eve of launching the Five Ones website (for all of you who are reading this blog in November 2019), I wanted to add something personal. Of course, this entire site is personal, but this is my way of showing you, friends, family, and colleagues that I mean business when I say I love marketing. I hope that's apparent when you work with me, but it's always fun to get a glimpse into someone's history and how they came to practice their life's passion. The quote by Marie Forleo in the image above sums up how I think I got here – I never stop learning or doing and that translates into my every day work and love for elevating my client's messages.
This last photo almost catches up to the present. I left my previous job two years ago, after 12 years, to jumpstart Five Ones. Be a boss and call the shots. And have another baby while I was at it. Head over here to this page to see a current photo. And come back to our website periodically to see where life takes us.