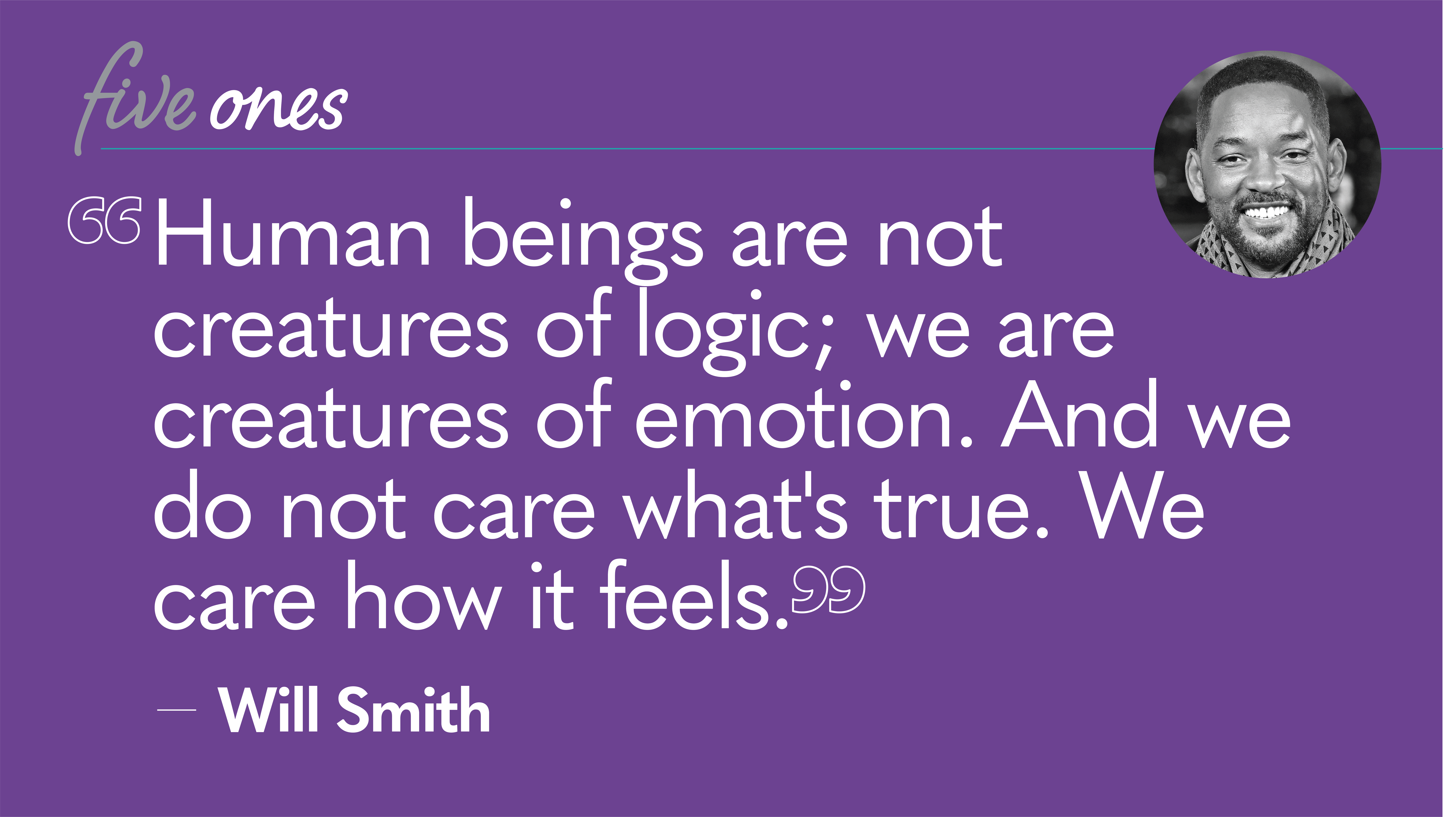 8 Things Web Visitors Use to Verify the Legitimacy of a Nonprofit
As a nonprofit, your website is one of the most important tools you have to attract donors and volunteers. New visitors to your site will immediately try to establish whether they like you and can trust you; it's both human nature and important to anyone donating their money to do their due diligence. Therefore, it's vital to make sure that when somebody looks at your site, you look as legitimate as possible and are supporting both "logic and emotion."
In almost every presentation I do, I talk about logic (rationale) and emotion (psychology). Logic often looks like results or stats of impact because "we do what we say we do." Emotion is created by answering "why our help is needed and what we're doing to about it." For example, "I'm going to donate $100 to Nonprofit X because they have a compelling ask. I feel really good about donating because I know it will help them deliver more Y to people in my community." People often act on emotion and justify with logic, so it's essential that your communications, such as your website, speak to both. (It's also important to note that web visitors do a lot of scanning. Whatever you do, make sure the following list is easily identifiable.)
Unbiased Ratings, Seals of Approval, or Awards
Ratings on sites such as Charity Navigator and GuideStar, as well as awards and seals of approval from third-party organizations, definitely add legitimacy and help support the logic of supporting your mission.
High-Quality Content
Not only does high-quality content help you rank better in web searches (SEO) and thus attract donors to your site in the first place, content has the ability to appeal to both emotion and logic. That is why I think content can help "seal the deal" and you should invest your time here! Use your content to take readers on a journey – tell stories with high-emotion words and support it with results.
Here's my storytelling roadmap that offers a step-by-step process for creating content that converts readers to stakeholders. Download it today and move your web visitors down the marketing funnel.
Testimonials
Depending on your mission, you may be able to post testimonials from people you have helped, volunteers, and even donors. If possible, accompany testimonials with pictures; photographs help create the logic ("oh, that's a real person!") next to the quote (the emotion).
A Clear Mission/Vision Statement
One of the first things potential donors wonder about is a mission statement. Donors want to know exactly what you plan on doing with their money. A mission demonstrates what your nonprofit is doing day in and day out to create goodness.
Also, make sure that you layout your goals and how you hope your organization will grow, known as your vision statement. Again, this will appeal to logic (mission) and then emotion (vision). Then, make sure you have a page that shows donors and prospective donors updated on your progress, like an impact page.
Good Graphic Design
Your website should look professional and be easy to navigate. This may seem like a given these days, but many nonprofits haven't allocated money to the development of a good website; it's worth it. Again, looking professional speaks to logic. A logo that represents your brand, a consistent brand, and powerful imagery speak to emotion.
Easy Contact Information
Make sure your contact information is easy to find. You should have a contact us form on the website and also a phone number. Consider putting your phone number in your footer, so no matter what page your visitor is browsing, they know how to get in touch and ask questions.
Good Grammar and Spelling
You might find this to be obvious, but appearing professional appeals to logic (see graphic design above). Make sure to read all the content on your site for errors carefully, and then get a volunteer or two to check it for you. Grammar and spelling errors are an immediate "ding" to trustworthiness.
Form 990
One way to cement your legitimacy (and speak to logic) is to post a copy of your most recent Form 990. If someone is so curious and dive into the numbers, it's a helpful tool. And because Form 990 is publicly filed anyway, it's easier to provide it up front.
Your Form 990 tells donors how much money you spend on programs and how much on admin; some charities do have higher admin costs than others, but donors expect transparency. (The debate about program to overhead costs is a long one. Here's the industry's answer.)
Have a Privacy Policy
Finally, make sure you have and post a privacy policy on your website. Although opt-in is becoming the new standard, it's a good idea to have a public policy and a disclaimer for cookies.
Making sure that your website shows that you are a legitimate nonprofit is key. Can you think of anything you'd add to the list? Tweet me @jrodmcd.