5 Best Practices That Turn Prospects Into Members
Hi! Welcome to the latest episode of The High-Five Nonprofit Marketing Ideas. I'm Julia McDowell, Marketing Strategist for Five Ones. The High-Five is my video series of marketing strategies and tactics for nonprofits and associations. The goal of any association is to attract and convert new members. Is this on of your personal KPIs? Then this episode is for you. Conversion isn't something that happens overnight, but turning prospects into members is more than doable with the right steps.
Before we dive in, here's a brief overview of the marketing funnel.  The top of the funnel is all of your potential members. The middle of the funnel whittles that down to people who have a real interest in your organization, while the bottom of the funnel has the people most likely to actually become a member. You need to target these stages of the funnel differently to successfully convert.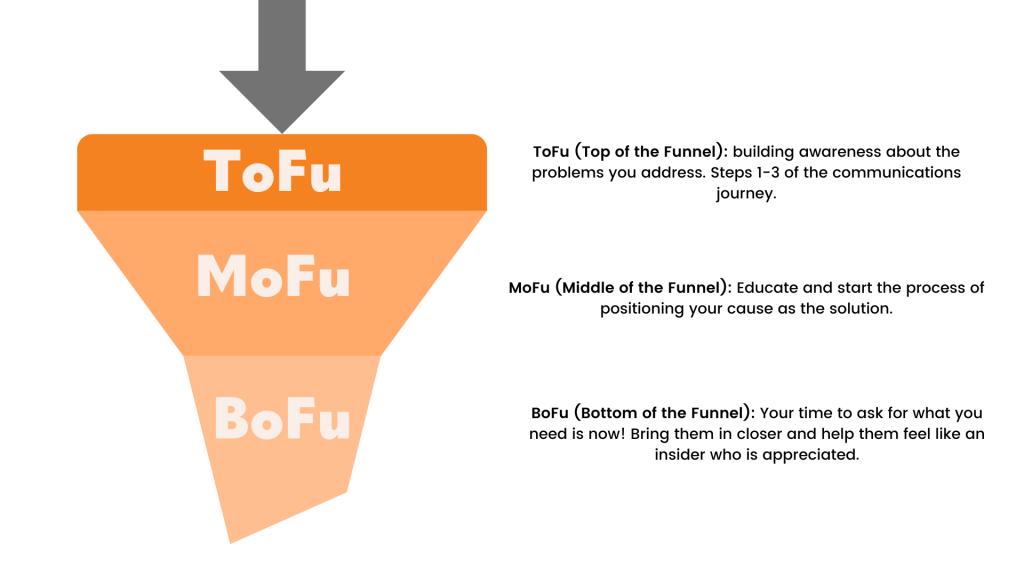 Here are 5 ways to do that:
Create an offer
At the top of the funnel, you're talking to a wide variety of people. In other words, you have a big audience that will have various levels of awareness and interest. To engage with them, offer content, reports, stats, etc. on the industry your organization is in. Be sure to gate the content you create and capture their contact information as well as any demographic information you're after which will help you further target your audience down the line.
Equally as important as the content you create is your method for distributing that content. Use social media, email, and whatever other marketing tools you currently use to ensure you're targeting your audience.
Build relationships
Now that you've given your prospects a taste of what your organization is about and can offer, continue to build on that foundation with even more targeted content that proves valuable. Consider who your target member is and what they want. Ask yourself why they would want to join your organization and what their pain points are. Then create content that helps them solve issues or achieve their goals. This is a surefire way to stay top of mind and have people coming back to you for more–and consider joining or donating to your organization.
Invite them to events
To continue to build on your relationship, invite them to events where they can meet their peers face-to-face and network. But, you're also able to put faces to names and become a more 'tangible' resource than a website or social media account. Make sure your event is adding value to your current and prospective members, and follow up via email with more insights and information on your organization and the membership opportunities.
Offer membership tiers and pricing options
Having a low barrier to entry is key to converting prospects to members. Make it easy for people to join by offering payment plans or membership tiers. You could also offer a free month of membership so people can get an idea of how valuable a membership really is.
Provide an incentive
But, remember to provide an incentive for a paid membership. What makes being a member special? Highlight that in your communications and then create an offer that is hard to refuse. Maybe that's a discount, event invite, free monthly webinar, or whatever it is you think your audience will appreciate and sign up to receive access to.
The bottom line is to make sure you're adding value and making it simple to join. Follow these 5 steps and you'll be converting prospects into members in no time!